MORE THAN JUST A SOCIAL MEDIA AGENCY
---
WE DON'T JUST POST TO POST. WE DEVELOP A ROADMAP TO NAVIGATE PROSPECTS INTO WARM LEADS.
eLuminate Marketing develops strategic and customizable marketing plans with content that makes an Impact. But we don't stop there. Once a potential customer logs off social media, we continue to stay top of mind through our post-social campaigns.
Other agencies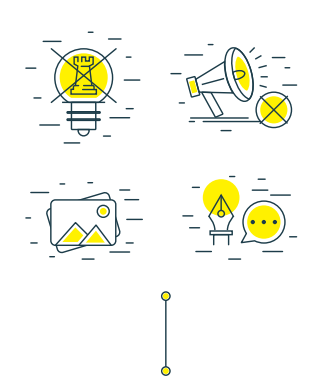 No strategy developed
Generic posts on social media
Unreliable posting cadence
Use of stock photos
Graphics and messaging not on-brand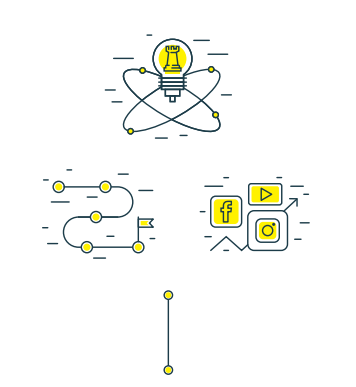 Conduct an initial strategy session to fully understand your company, goals, brand, and target audience.
Develops a strategic marketing roadmap to nurture prospects to warm leads
Brand facelift on all social platforms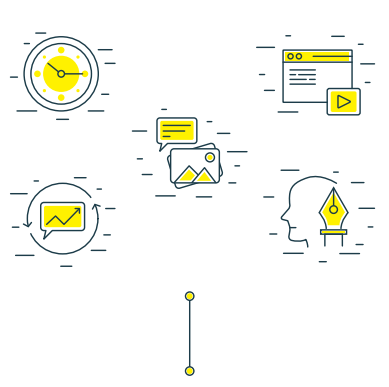 Posts are strategically planned out ahead of time.
Includes graphics, videos, GIFs, blogs, infographics, illustrations, and more
Stays up-to-date with the latest trends and conversations
Professional graphic designers handle all designs
All graphics and messaging are on-brand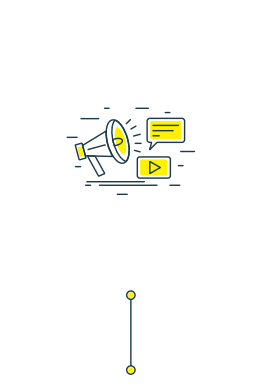 Develops an on-brand remarketing campaign to stay top-of-mind to interested prospects even after they leave social media.
Great marketing is about telling a story that compels people to buy what you are selling.
At eLuminate Marketing we believe every business has a big story. Our job is to shed light on what you do and why you do it. eLuminate Marketing specializes in online storytelling that is original, authentic, trending and real. Trust us when we say you have never seen marketing like this before. It's time to experience marketing in a whole new light.
We're Original.
Every piece of content is tailored to your brand, with your logo, look and feel, and messaging so people learn about your company and brings customers to your website. Not random articles online!
We're Trendy.
We tap into what's trending. We develop content about what is trending online. Your brand stays relevant, entertaining and is at the forefront of what everyone is talking about.
We're Optimized.
We develop highly targeted advertising segments to identify your ideal consumer. Through the process of advertising optimization, we are able to pinpoint exactly who will purchase your product and exactly what to say.
We're Nimble.
We adapt to always-changing technologies. By the time these big agencies figure out what's going on, we are leading the pack.